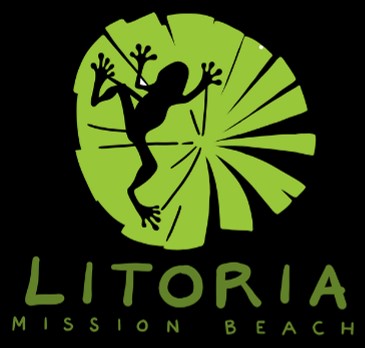 11 Holland Street
Wongaling Beach QLD 4852
Phone: 0432 964 091
Email: info@litoriamissionbeach.com.au
Website: www.facebook.com/litoriamissionbeach
'Live the tropics' at Litoria!
A pavilion home tucked against rainforest, about 150 metres from the beach, Litoria is the perfect getaway for couples or families and their 4-legged friends. Designed for holidaying in the tropics, Litoria merges the indoors and the out with open living, decked breezeways and private garden courtyards.

With two accommodation options, either 2 bedroom/1.5 bathrooms (sleeps 4 in 1 x queen bed and 1 x double bed) or 4 bedrooms/2.5 bathrooms (sleeps 8, 2 x queen beds, 1 x double bed and 2 x single beds) they can accommodate couples, or families both big and small. Kids love Litoria's free Wi-Fi and the free splash pad, playground, skate park and basketball court are just a short walk away. Guests will enjoy a fully appointed modern kitchen, stylish furnishings and a covered deck with outdoor barbecue and entertaining area. Ceiling fans and air-conditioning throughout make tropic living a breeze. With concrete floors and a fully fenced yard, they are pet friendly so there is no need to leave your furry friends at home.
Litoria Mission Beach is less than 2 hours from Cairns and 3 hours from Townsville. Ask them about their free pool passes!