Living in Mission Beach
Just one hour and 45 minutes south of Cairns (138km) and two hours 45 minutes north of Townsville (218km) Mission Beach is a lucrative new growth area in Tropical North Queensland. Mission Beach is a coastal town positioned on 14kms of pristine golden beaches and made up of four villages; Bingil Bay to the north followed by Mission Beach, Wongaling Beach and South Mission Beach at the southern end. The closest town to Mission Beach is Tully, a 20 minute drive to the south (22km), or Innisfail a 45 minute drive to the north (51km).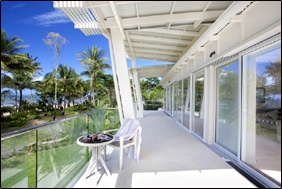 Mission Beach is Australia's gateway to the Great Barrier Reef (only 38km offshore being the closest mainland point to the reef) and 4km to a stunning group of tropical islands called the Family Group including Dunk and Bedarra which showcase 4 – 5 star holiday resorts. Mission Beach is surrounded by two World Heritage areas, creating a unique location where the tropical rainforest literally touches the Coral Sea. The Great Barrier Reef features1500 species of reef fish, 360 species of hard coral and 23 species of marine mammals.
One is spoilt for activities in Mission Beach including fishing; snorkelling and diving on the Great Barrier Reef, day trips to the Family Island Group's 'aquatic playground', enchanting rainforest and wetland walks, skydiving on the beach, white water rafting, sailing, personalised island picnics and camping services and much more. Separated from neighbouring communities by natural rainforest buffers, yet large enough to encompass all essential services, Mission Beach is a unique location on the Australian tropical coast.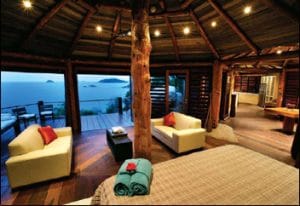 Whether you are moving to Mission Beach as a new investor, property developer, retiree or family wanting to escape the city bustle, Mission Beach has something for you. If you are seeking a lifestyle seachange in the tropics and a more relaxed way of life then you will feel at home in this magnificient region.
Mission Beach offers an extensive range of absolute beachfront property, prestige properties with spectacular views, development sites and tropical homes. Luxury apartments, land, units and rural acreage. Rainforest blocks, businesses, and commercial property for sale. And so much more for your lifestyle choice.
Area precincts include South Mission Beach, Wongaling Beach and North Mission Beach. Narragon Beach, Bingil Bay, Clump Point, and Garners Beach. Surrounding areas including Tully, Tully Heads and Hull Heads. El Arish, Carmoo, Feluga, and Kurrimine Beach.
There are approximately 3700 people living within the Mission Beach area, which is governed by the Cassowary Coast Regional Council.
At Mission Beach, you will find a tranquil and very friendly tropical holiday township ideally suited to those who desire a true break from everyday life. Even though the community is relatively small, the area consists of many businesses with a broad portfolio of products and Services.
Browse Mission Beach Products and Services
Community Groups
Mission Beach is ideal for a relaxed lifestyle away from the hustle and bustle and offers a community where children can grow up with the freedom of years gone by. If you are new to town or just haven't got around to becoming involved in our community, there's something for everyone!
Browse Mission Beach Community Groups
Community Projects
There are many local projects underway in Mission Beach and the Cassowary Coast region such as Turning the Tide, Mission Wellness, Liveable Cassowary Coast, Mission Beach Aquatic Centre.
Schools:
Primary
Mission Beach State School (Phone: 07 4088 8333)
Mission Beach Rainforest School
St Clare's Catholic School – Tully (Phone: 07 4068 1527)
Secondary
Tully State High School (Phone: 07 4068 4555)
Good Counsel College – Innisfail (Phone: 07 4061 1366)
Shopping
There are several retail outlets in Mission Beach area that cater for most tastes.  From the boutique to the general handiman style shops. Wongaling Beach and North Mission Beach house two general style shopping areas. More shopping options are available here.
Wongaling Beach
Banks, Chemist, Woolworths, Boutique shops, Dining and cafes, Fitness Gym, Taxi and bus services, Doctor and dental services.
North Mission Beach
Mini Mart, Specialist food, Boutique shops, Cafes, Fitness Gym, Dining and cafes, Vehicle repairs and hardware, Arts and galleries, Post Office.
Churches
Mission Beach Anglican Church
2224 Mission Beach-Tully Road
Phone: 0407 814 316