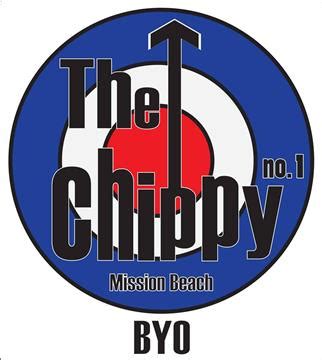 Village Green, Mission Beach 
Phone: 07 4088 6765
Email: koala.bear70@outlook.com
Facebook: The-Chippy
Welcome to The Chippy!  Linda and David strive to serve our customers fresh locally sourced seafood from the tip of the gulf to the great barrier reef.
We have lovely indoor and outdoor eateries for those wishing to dine alfresco and the shop is BYO. We serve fresh takeaway and dine in meals from fish and chips, cheese and gravy loaded chips, burgers and a variety of snacks from dim sims to spring rolls and more. We also stock Golden North Ice Cream.
Every Thursday we have fresh catch of the day which can vary from Mahi Mahi, Mangrove Jack, Snapper to Spangled Emperor and more. We also hold a range of products from Mungalli Creek Dairy and our meat is supplied locally from Plum's Butchery.
So if your feeling hungry for the best fish and chips in town, drop on in to :
The Chippy No.1
1/43, Porter Promenade at Beachtown Shopping Village, in the heart of Mission Beach and get a feed and meet us and our friendly staff.
We are also open 7 days a week! 
Monday – Thursday 10.00 am – 3.00pm, 5pm-7pm   |   Friday – Saturday  10.00 am-8.00pm   |   Sunday  10.00 am-7.00pm