Mission Beach Dive – April Special!
When visiting Tropical Coast Queensland don't miss the opportunity to get out on the @gbrmarinepark with @missionbeachdive 

🌴

🦋

 & while your there check out their April specials 

👉

👉

👉

 Take 20% off your next April booking! 

😀

 Just use promo code "DiveApril" 

🌴

👍

🌴


#exploretnq
Explore Tropical North Queensland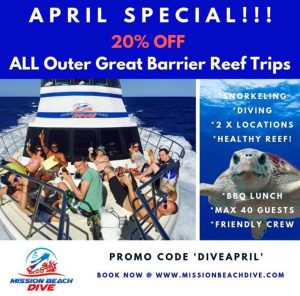 Enquire Now
Castaways Easter Escape!
HELP! Our GM has gone HOPPING MAD and we have some egg-cellent accommodation deals out for the month of April, to celebrate Easter 🐰🐥😍🥂
🌴     Rainforest Rooms from $99pn*
🏖      Beachfront Queen Rooms from $169pn*
👨‍👩‍👧‍👦     Beachfront Family Rooms from $225pm (2A, 2C)*
Call our team on 07 4068 7444 to book your Easter escape now. You'll be very egg-cited once you have! 😂
*2 night minimum stay, room only, eco-rate, non-refundable, pending availability. T&C's apply.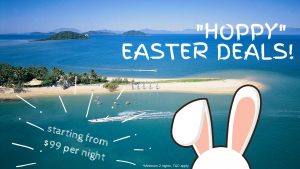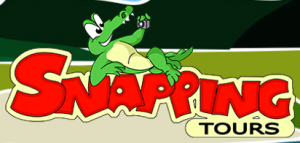 🐣 Easter Special 🐰
One of the highlights of our wildlife tours is spotting a crocodile 🐊
Book a tour during the beginning of April and save $$ on your tour!
🍫 The Easter Special 🍫
Adults: $30 (save $10)
Children ages 4-17: $10 (save $10)
Family Pass (2 adults & 2 children): $80 (save $30)
This offer is only available from Monday 1st of April until Friday 12th of April! Please call us on 0448814655 to book or simply visit www.snappingtours.com.au and book online!
Book your special dreamtime experience through the Information Centre! Quote Promo Code "DD149".  Enquire Now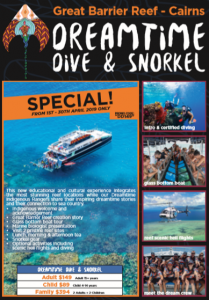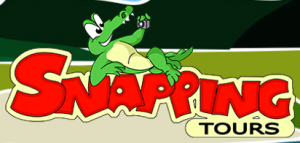 🐣 Easter Egg Hunt🐰
Thinking of something for the kids to do over the April school holidays?
An Easter Egg hunt on board Snapping Tours sounds great 👍
The Easter Egg hunt will run on the following dates:
🐣 Tuesday – 9/04/19                                                                                  💵 Prices 💵
🐣 Thursday – 11/04/19                                                                     ☀️ Adults – $20
🐣 Monday – 15/04/19                                                                        ☀️ Kids (2-15 years old) – $10
🐣 Wednesday – 17/04/19                                                              ☀️ Infants (under 2 years old) – Free
The starting time for each day is 10:00am and the hunt will run for approximately an hour and 30 minutes 🍫
Head on over to this link to book online https://snappingtours.rezdy.com/306456/easter-egg-hunt-2019