Cardwell UFO Festival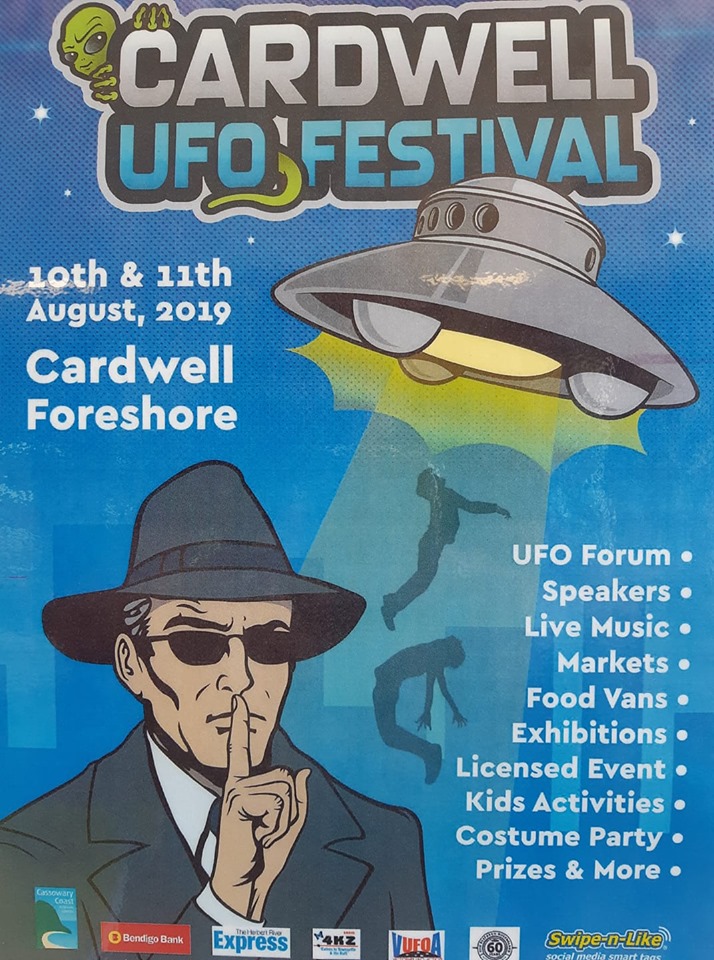 The Cardwell UFO Festival highlights the extra-terrestrial activities around Cardwell. This annual event features talks, displays and family fun.
Have you seen a UFO or experienced some form of unexplained phenomena?  The C-Files Forum is the perfect place to discuss your experience. Even if you haven't had an experience and want to hear other people's stories, the C-Files Forum is open to all.
So be sure your don't miss the next C-Files Forum at the next Cardwell UFO Festival.
More information can be found on the www.cardwellufofestival.com.au website!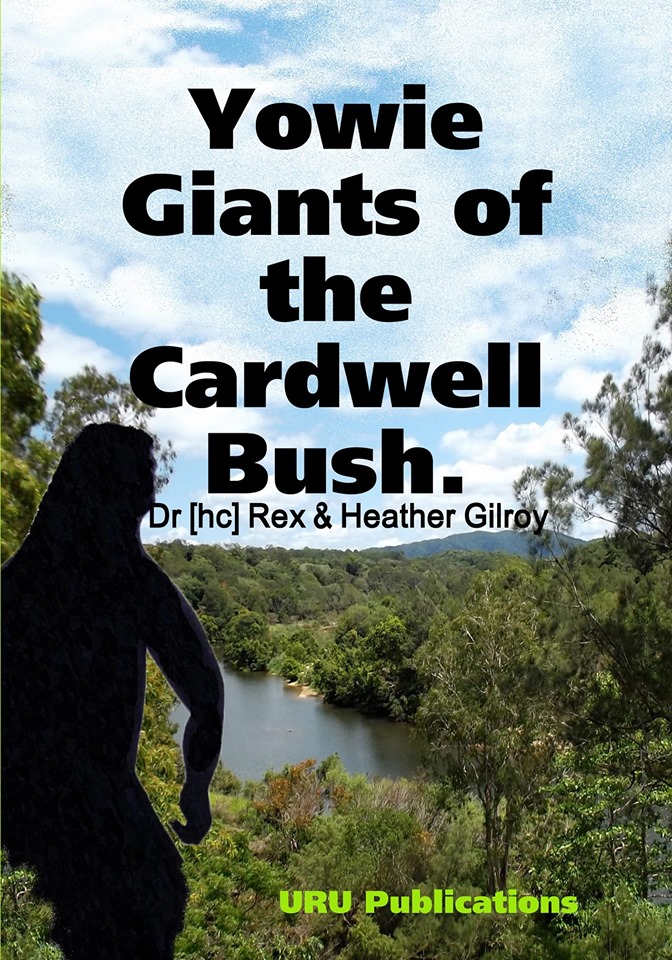 This year Rex Gilroy's talk at the C-Files Forum with be focusing on the "Yowie Giants of the Cardwell Bush" which is also the title of one of his latest books to be released at the 2019 C-Files Forum. 
There have been many sightings over the decades of unexplained creatures in the Cardwell bush land and neighbouring townships since white settlement.
Do you have any experiences to share? or know of stories passed down through the generations? If so come and join us and share them at this years C-Files Forum
Saturday 10th August 10am to 3pm @ Anglican Church hall. 
Entry: Gold coin donation 
https://www.facebook.com/events/2261000864197926/?ti=cl