Beachruns@Mission – Cassowary Coast Multisport Club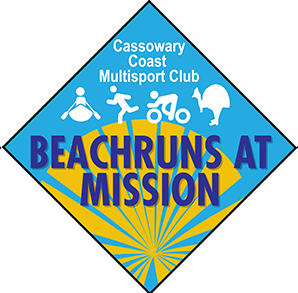 BEACHRUNS.  Famous for all distances being run entirely on sand, that is the firm sand of Mission Beach, Queensland.
BEACHRUNS the event is about enjoying outdoor recreation. Since 2013 the club has hosted this running event for social and competitive runners, with a Team option for the 20km distance. BEACHRUNS makes the most of one of the most special features of the local Mission Beach beaches – they are long, join up, and the sand is compact. All distances from 5km to the Half-Marathon are run totally on beach sand.
Many participants will walk the short course, or push a stroller, or make a family day of it. Most are social runners or in teams enjoying the tropical hospitality of a weekend in Mission Beach. Some are out to break course records.
Either way it is a fun day out on the beach in the tropics!
BEACHRUNS is about enjoying outdoor recreation. But health and safety is our priority so please read and adhere to the following COVID19 safe measures for this event