Autism – Sensory Detective Workshop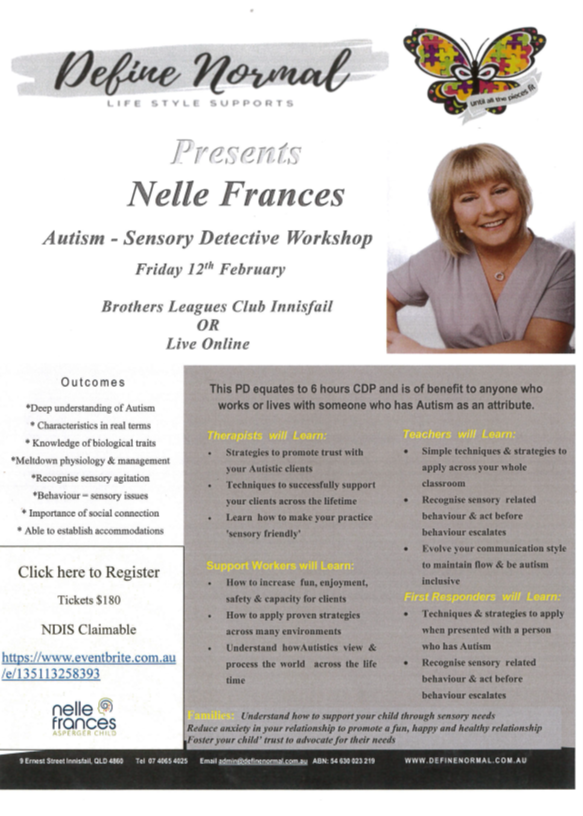 Define Normal life style support is hosting an Autism – Sensory Detective Workshop presented by Nelle Frances on the 12th February 2021 @ Brothers Leagues Club Innisfail or Live Online.
Cost is $180 per participant.
The main Outcomes are:
Deep understanding of Autism
Characteristics in real terms
Knowledge of biological traits
Meltdown physiology and management
Recognise sensory agitation
Behaviour – sensory issues
Importance of social connections
Able to establish accommodation
To Register https://www.eventbrite.com.au/e/135113258393   NDIS Claimable.